Research and Development
Join a market leader in research and development and work on innovations that break new ground and push boundaries for our industry.   
Leading Innovation
Innovation is our lifeblood.
Our engineers challenge themselves daily to find the most advanced solutions that keep construction sites safer and more productive. 
Our Innovation
WORK WITH THE BEST   
We see innovation as the driving force for our business, and that's why we invest more than 5% of our turnover in exploring new solutions – whether that's new tools, new materials, new technologies or new processes.
We have maintained this level of investment through turbulent times and global economic downturns to make sure we sustain our cycle of innovation for the long term.  We ask ourselves all the time: what can we build that's better? Not simply new, different or technologically advanced. But better in every way possible. We have research, development and testing centers in Europe, North America, and Asia – with teams of engineers, project managers and technicians helping to find and develop groundbreaking solutions.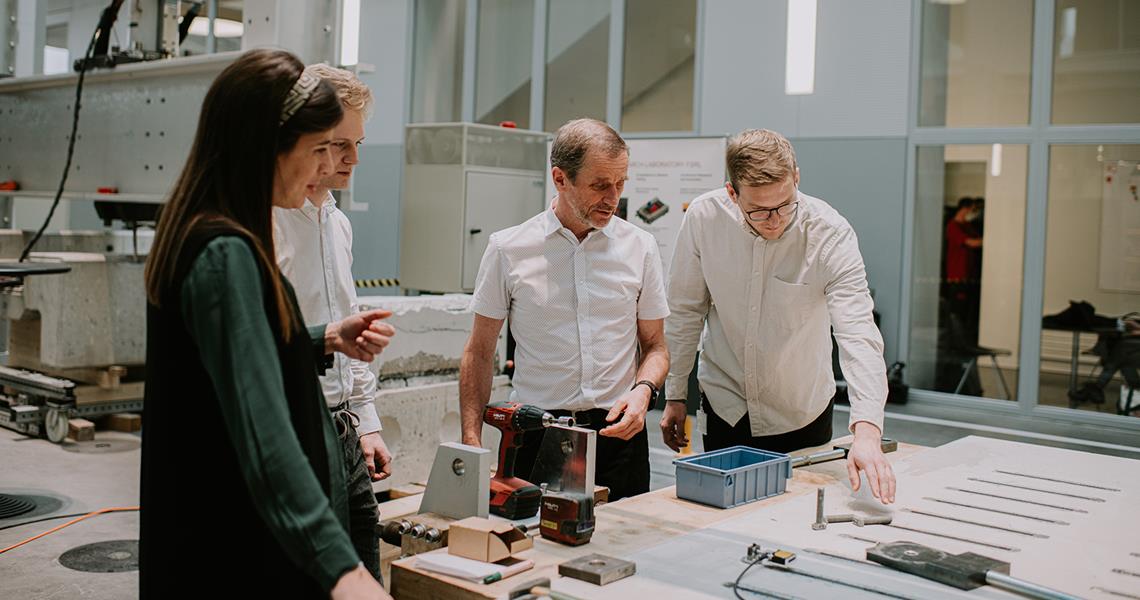 EXPLORE, LEARN AND PROGRESS 
It's a great environment in which to explore your skills and progress your development on projects shaping our future and the future of the industry.
Most importantly, it's an opportunity to learn from, and collaborate with, experts in so many different engineering and construction fields. 
Learning and Development