Hong Kong
Hilti North Asia office sits in vibrant East Kowloon. Spanning around 10,000 sq ft, infusing Hilti culture from the design to making you feel right at home as a family member.
Working in Hong Kong
Where East meets with West. Working with people from different walks of life in an inclusive environment where you can impact to the business in sustainably achieving outstanding results.    
You feel valued, trusted, and empowered to act, and we'll support you along the way. From Liechtenstein to Hong Kong, in our 120 offices around the globe, no matter which office you're in, it feels like Hilti.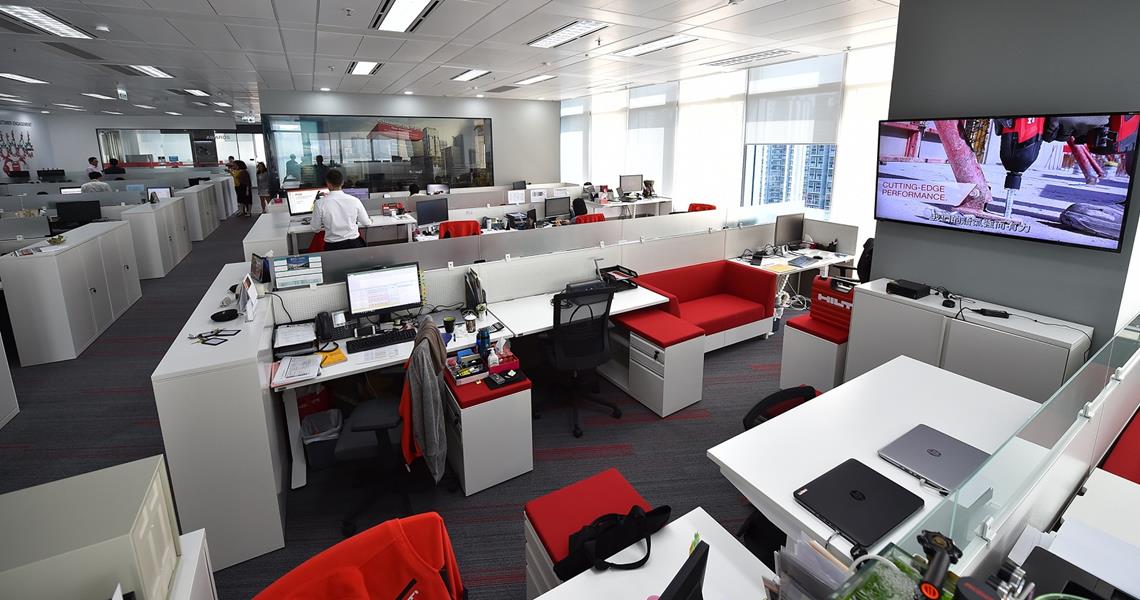 Amenities
Free coffee and tea selection  

 

Fruit for your wellness  

 

Gym facilities in the office building   

 

Silent pods for virtual meetings  

 

Relaxing area for lunch, coffee breaks, townhall meetings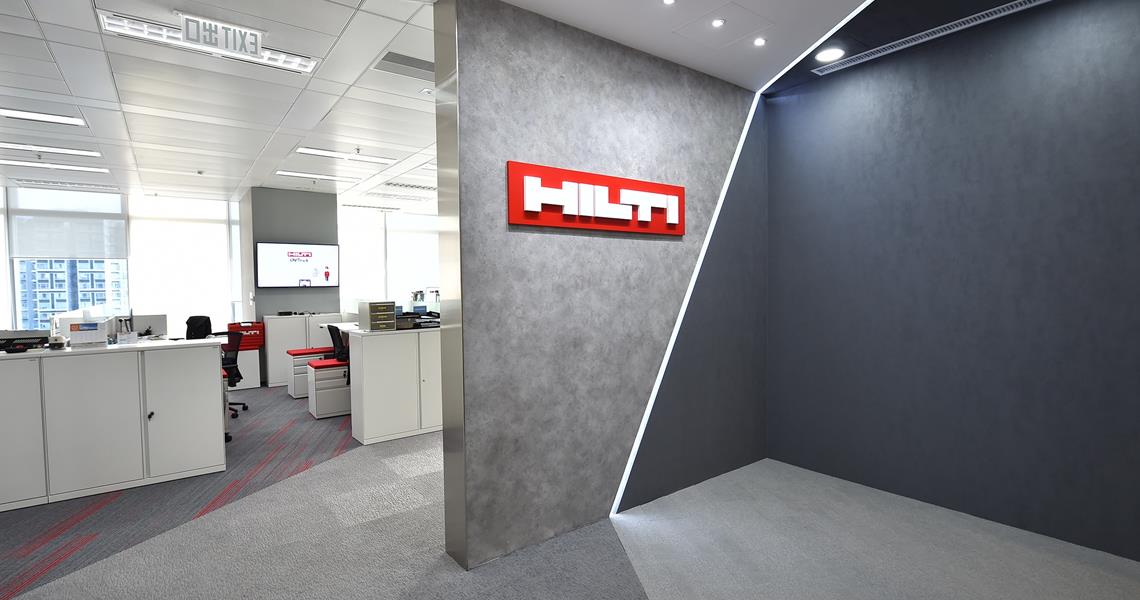 Transportation
400 parking spaces 
Free shuttle bus service (Kwun Tong / Lam Tin MTR Station) 
7 mins walk distance to Kwun Tong MTR Station 
5 mins walk distance to Kwun Tong Ferry Pier (To North Point) 
11 minutes to Quarry Bay through Eastern Harbour Tunnel
12 minutes to Tsim Sha Tsui through Kwun Tong Bypass  
Time Away from Work
Enjoy paid time off, birthday leave, volunteer leave, five-day working week to maintain a good balance between work and life. 
Family Benefits
Support your role in your family. We offer maternity/paternity leave, family care leave & medical insurance.  
Compensation and Rewards
You can't do your best unless you're your best self.  We offer equitable & attractive pay, long-service award, medical insurance, life insurance, dental insurance, yearly body checks.  
Growth and Development 
We offer training and development opportunities, and provide education allowance and operating training budget, to support you never stop growing in your career.  
Mental Wellbeing
We offer different activities to look after your mental health and wellbeing, including mindfulness to help you enjoy life more and understand yourself better.  
Sustainability
We work together to contribute back to our society and our environment.