Sales and Customer Service
Working in sales at Hilti is focused on building strong and trusted relationships with our customers.
The best of Careers
At Hilti many colleagues choose to start their careers in sales – and for good reasons.
Get to know our products and services inside out, connect with customers, build trusted relationships and develop the skills and perspective to serve you well in your career.
Partnering with Customers
Our focus is on professional consultative selling – that process of really understanding customers, thinking strategically, building trust, providing advice and uncompromising solutions.  Some of you may be highly experienced in this field, others may be completely new to sales. What is critical to performing in this role is your mindset, your ability to build relationships, your desire to understand everything you can about a customer, the presence to step back and think big picture and to be hands-on and pragmatic.
Like everything at Hilti, success comes from working as a team and collaborating effectively with colleagues from various functions. If this is what you enjoy, there's a good chance you will do well at Hilti.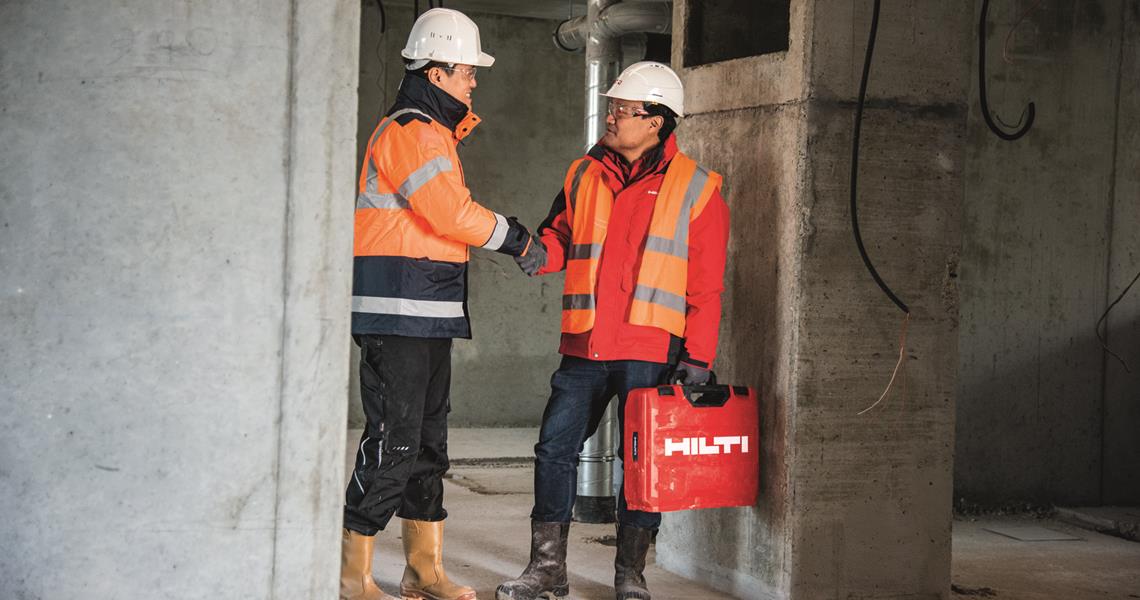 Recognizing Your Contribution
This is an area where there's always lots of positive recognition and frequent feedback, and it's exciting: Hilti is a premium brand, and we are supporting our customers to achieve big goals.
The skills you develop here will enable you to take on a whole range of different roles in our business.