Legal and Compliance
Our legal and compliance teams help us manage risk and improve informed decision-making globally.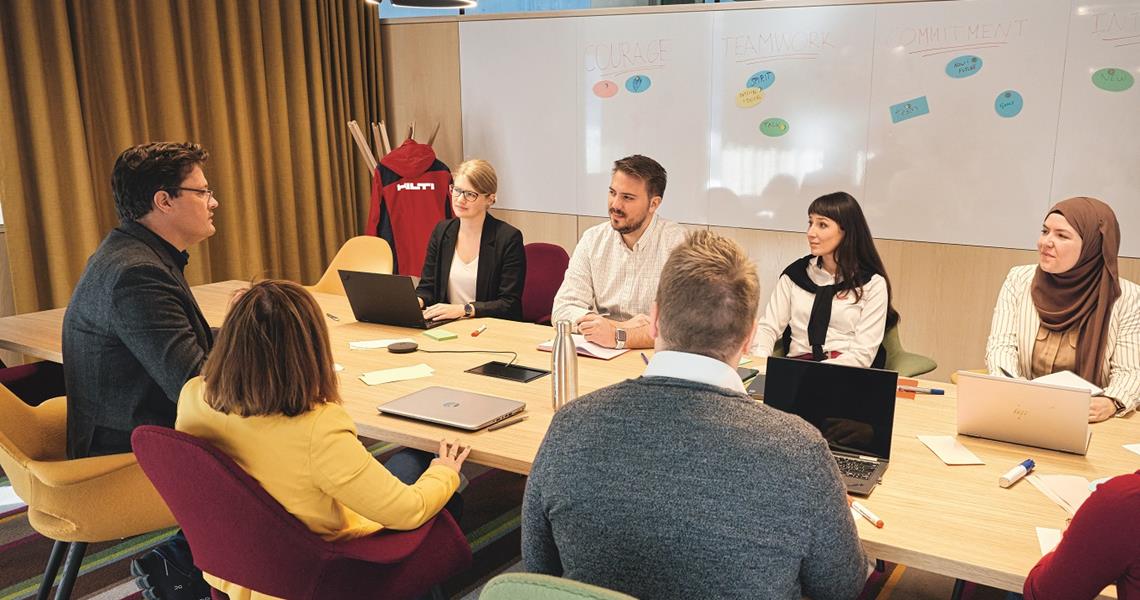 GLOBAL PERSPECTIVES
Work with teams worldwide, across borders and jurisdictions, on projects and contracts that are fundamental to our growth. 
The nature of the work at Hilti is wide-ranging.  Such is the size and scope of our business that there is a wide range of roles and opportunities, and you have the chance to learn and grow your technical and industry expertise. 
MANAGING RISK, OPENING OPPORTUNITIES 
Our legal and compliance teams play an active and critical part in our performance and growth as a global business. From reviewing and drafting agreements and contracts to managing international mergers & acquisition activity, this is a team that provides expert advice and support to all our teams worldwide. We are a very customer-driven function – and we're often talking to customers and colleagues about project contracts or products. For us, it's imperative to understand the business need and find solutions that protect Hilti, manage our risk and open opportunities for the business.