Retail and Customer Service
Work directly with businesses, delivering the best possible service.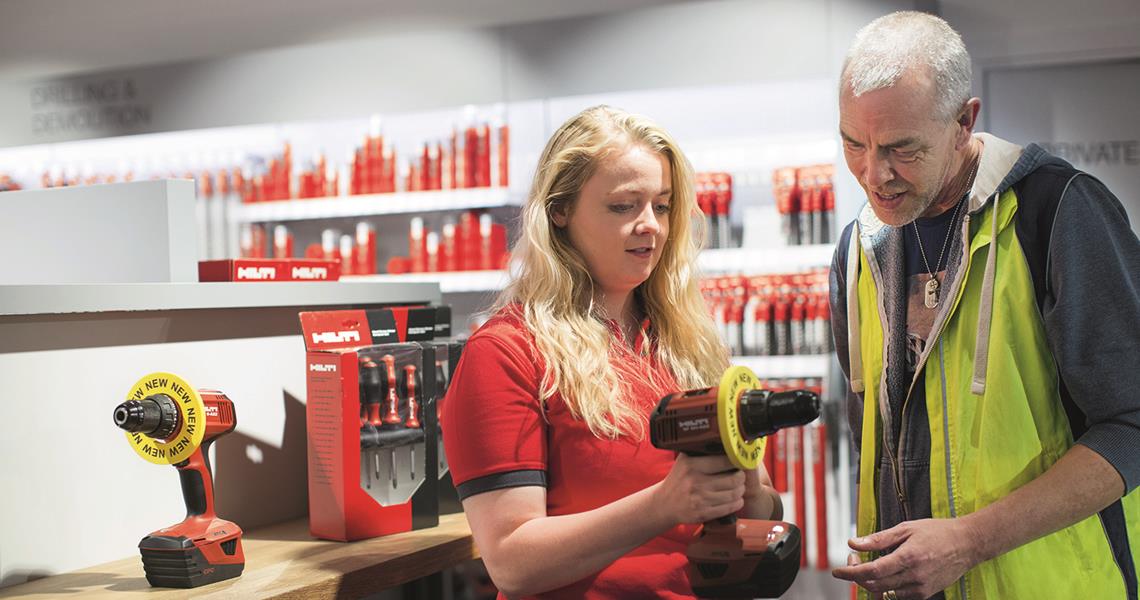 Trusted by Customers
Our retail and customer service teams help cement the trust in the Hilti brand for customers worldwide by providing best-in-class service and support. 
Your approach is so important. Our customers expect the best, and we'll be looking to you to make sure we deliver every time.  
RESPONDING WITH EXPERTISE
Whether you work directly with a group of customers over the phone or through our retail network, you are a Hilti representative providing excellent service and relevant technical advice with a friendly, personal touch.
You could be working on several accounts or simply responding to an urgent customer need. What matters most is how you solve problems, give advice and ensure every customer has a great experience. Every step of the way, you will have access to relevant product and service training – and keep your knowledge up to date.