Manufacturing
Work within our unique value chain, developing and delivering the best products on the market.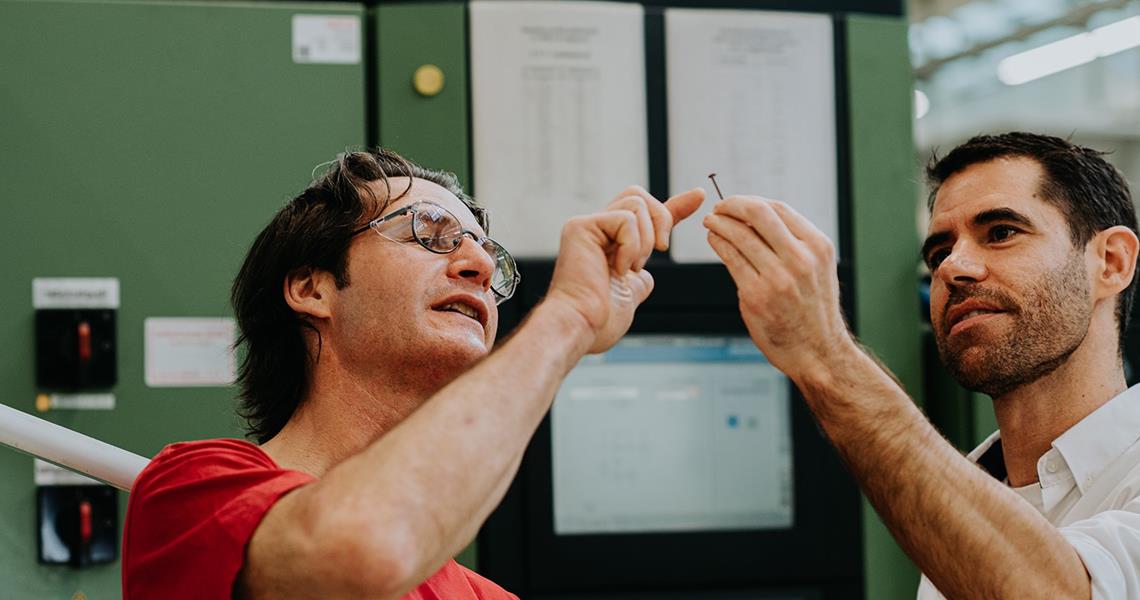 THE HIGHEST QUALITY 
Our focus is on best-in-class products delivered in the most cost-effective, time-efficient and sustainable way.  
Sustainability
THE CUTTING EDGE
For us at Hilti, manufacturing is where it operationally happens. Our reputation rests on high-quality, leading-edge products that help our customers to build better. So here, you'll be working with a range of teams to transform development concepts and market needs into tangible products for our customers. There is a wide range of opportunities within manufacturing, including production and quality management, lean management, chemical, mechanical and industrial engineering.  Collaboration is vital with the research and development and with logistics, marketing, sales, finance and more. Ultimately you will be shaping the design and efficiency of our manufacturing systems and output.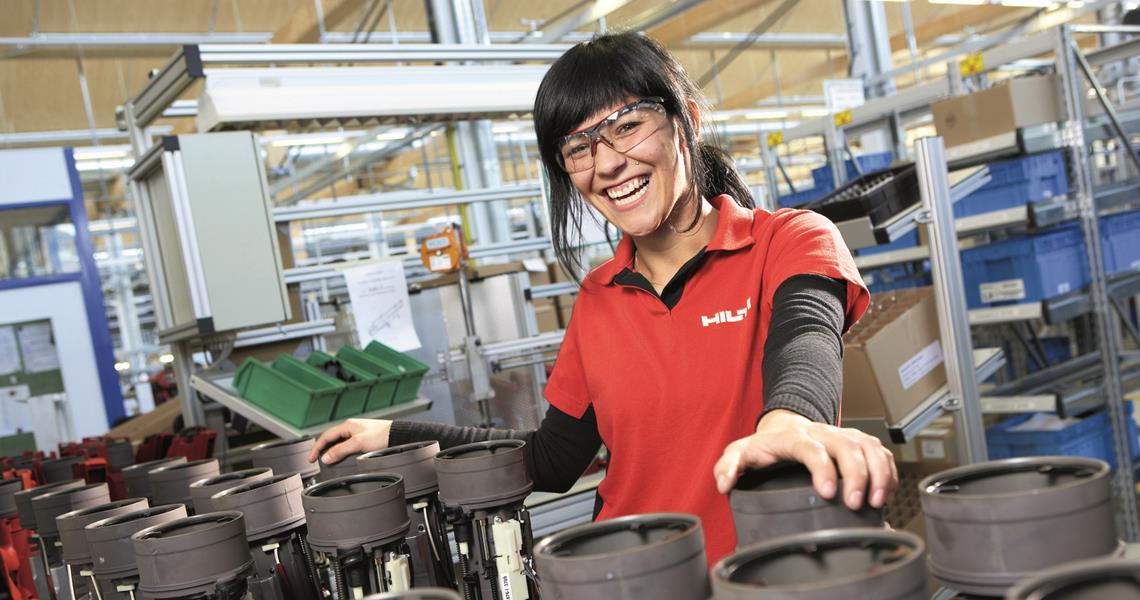 DIVERSE AND CURIOUS 
We have manufacturing teams in Austria, China, Germany, Hungary, India, Liechtenstein, Mexico and the USA.
We'll look to you to share across teams and locations, and there will be excellent opportunities to grow your career nationally and internationally, at the forefront of manufacturing technologies.