Oakville
Located in the LEED-certified Westbury Building, our office was built following a framework for healthy and efficient green construction.
Working in Oakville
With hybrid and flexible work options, our state-of-the-art offices promote focused individual work time and the opportunity to be collaborative. We've provided a marketplace of healthy food options, free coffee, and a beautiful, fully functional kitchen for food preparation. There are also quiet rooms for private conversations or meditation to protect your mental well-being.
Amenities
Coffee shop with food
Open plan with collaboration zones
Private phone rooms & meeting rooms
Wellness & meditation rooms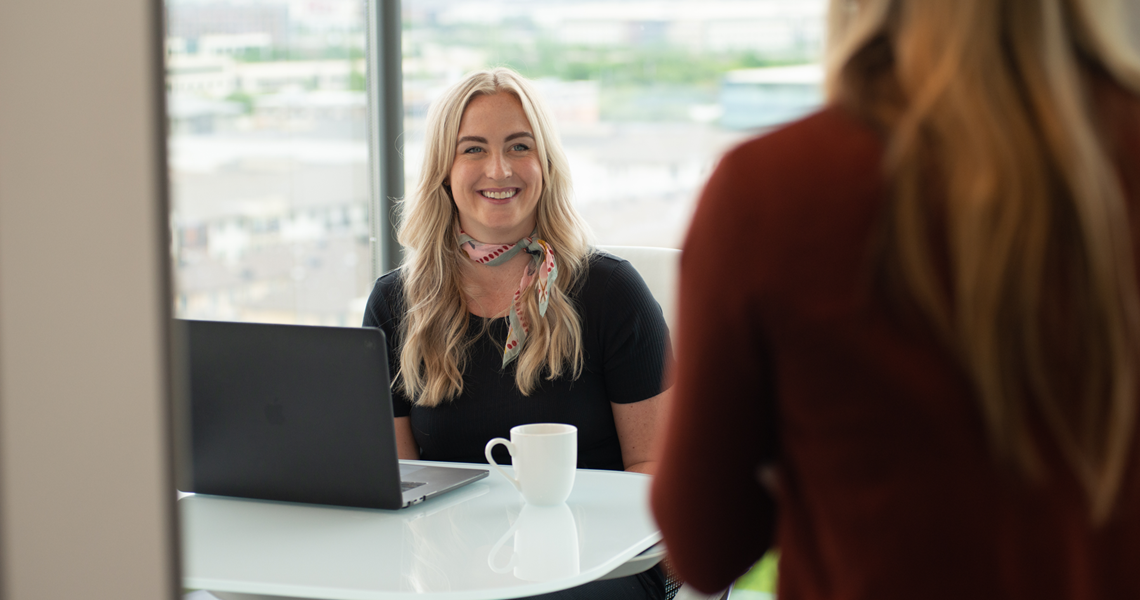 Transportation
Our offices are close to most public transportation to downtown Toronto, a short 20-minute drive to the airport and less than half an hour from the US/Canada border. We are also close to various amenities, including movie theatres, gyms, and some of the best restaurants in Ontario.
Total Approach to Benefits
Total Wellness
Focuses on preventive health with screening programs, health coaching, wellness challenges and much more. We understand that we are only at our best when you are at your best.
Total Time
Take time for what matters most with a variety of time off options available from vacation to sabbatical to flexible work arrangements, we have you covered.
Total Coverage
Prepare for life's uncertainties with our comprehensive plans available such as medical, dental, vision, disability, employee assistance program, concierge benefit services, and more.
Total Compensation
Support for your financial well-being including salary, retirement savings match, tax-free savings account contributions, education assistance, student loan paydown, and other financial benefits.